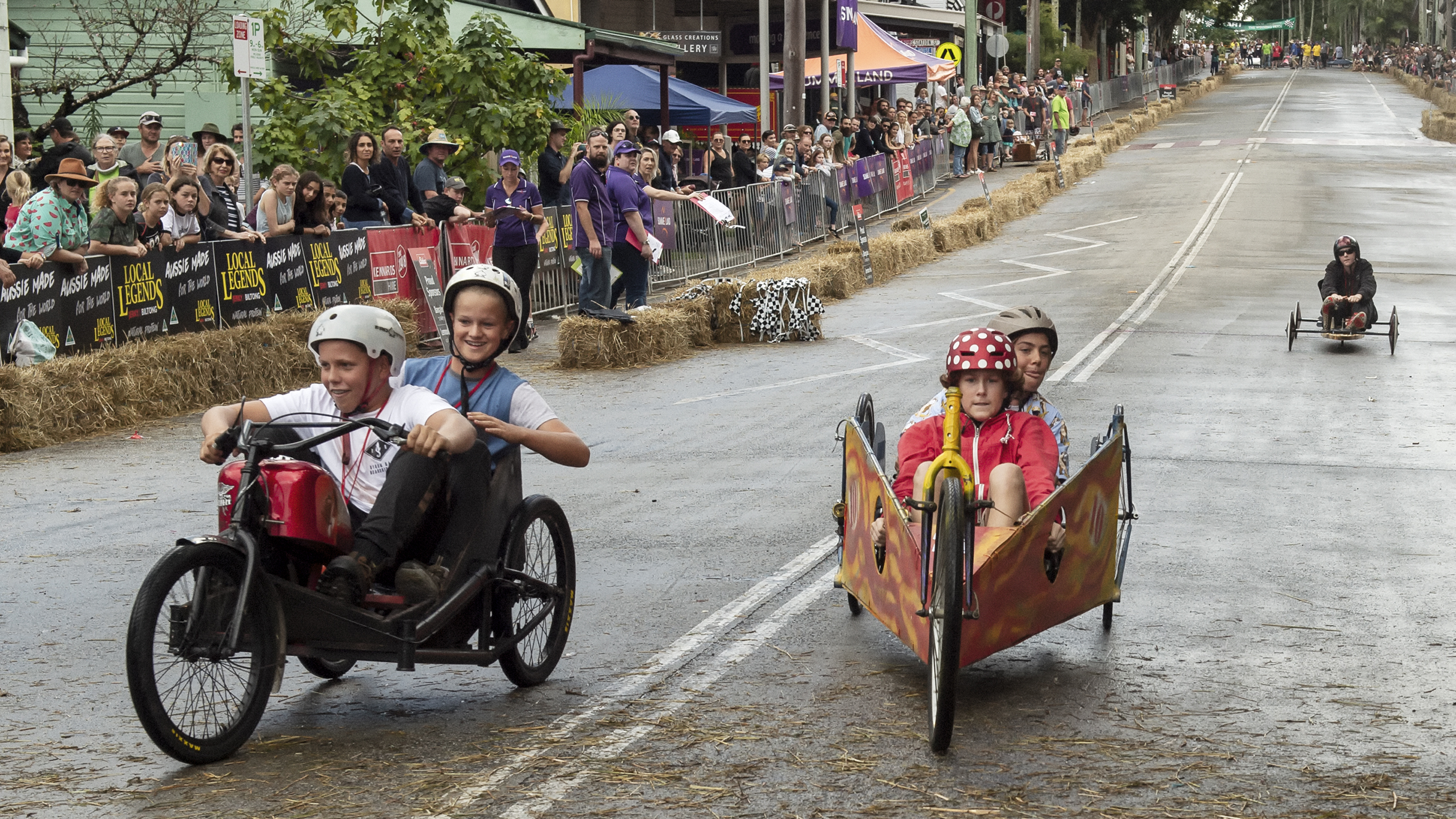 The Billy Cart Derby is one of 2479's signature social events. Cancelled for the past two years due to COVID, for those new to town, Sally Schofield offers a quick run-down of the event, and why you should get amongst it.
A truly unique and wholesome regional experience, the Bangalow Billy Cart Derby takes place in the Bangalow main street which is lined with hay bales and closed to vehicular traffic while locals race homemade billy carts down the centre of the road all day. What could go wrong? Well, there's been some magnificent stacks in years gone by, and a broken bone or two, to be sure. But don't let that put you off.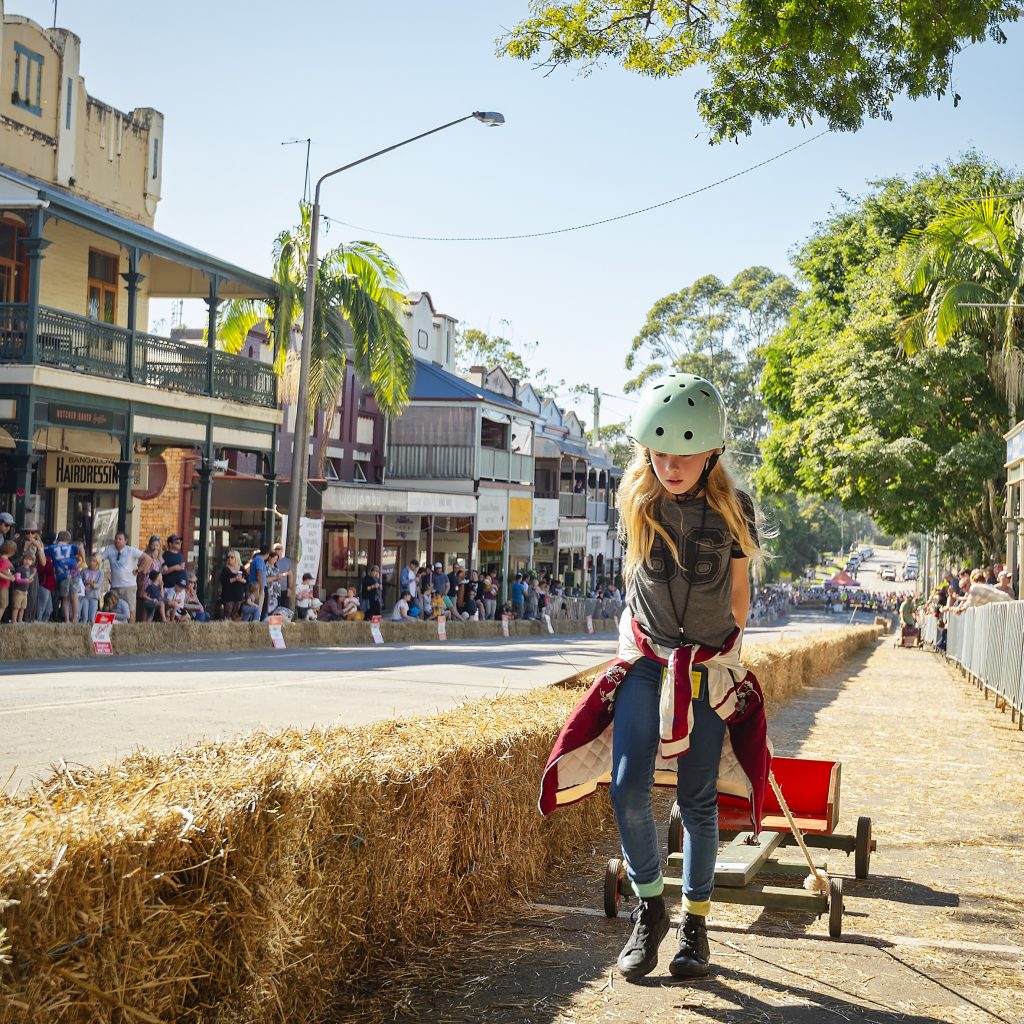 There are races for young and old, teams, celebrities, teachers, and even some daredevil mums don their crash helmets and take on 'the hill.'
Each race begins, conveniently, outside the Bangalow Hotel, with the finish line adjacent to the mysterious and magical Abracadabra store.
Crowds line the streets, and a lucky few gather on shopfront balconies for the best vantage points for the day. Some stores remain open, others choose to close and enjoy the festivities, while many create a pop-up offerings of street front stalls selling food and drink.
It's a carnival atmosphere that harks back to a time of simple pleasures – fresh lemonade, a sausage sizzle from the Lions, a thrilling day of wild carefree fun. And who doesn't need one of those these days?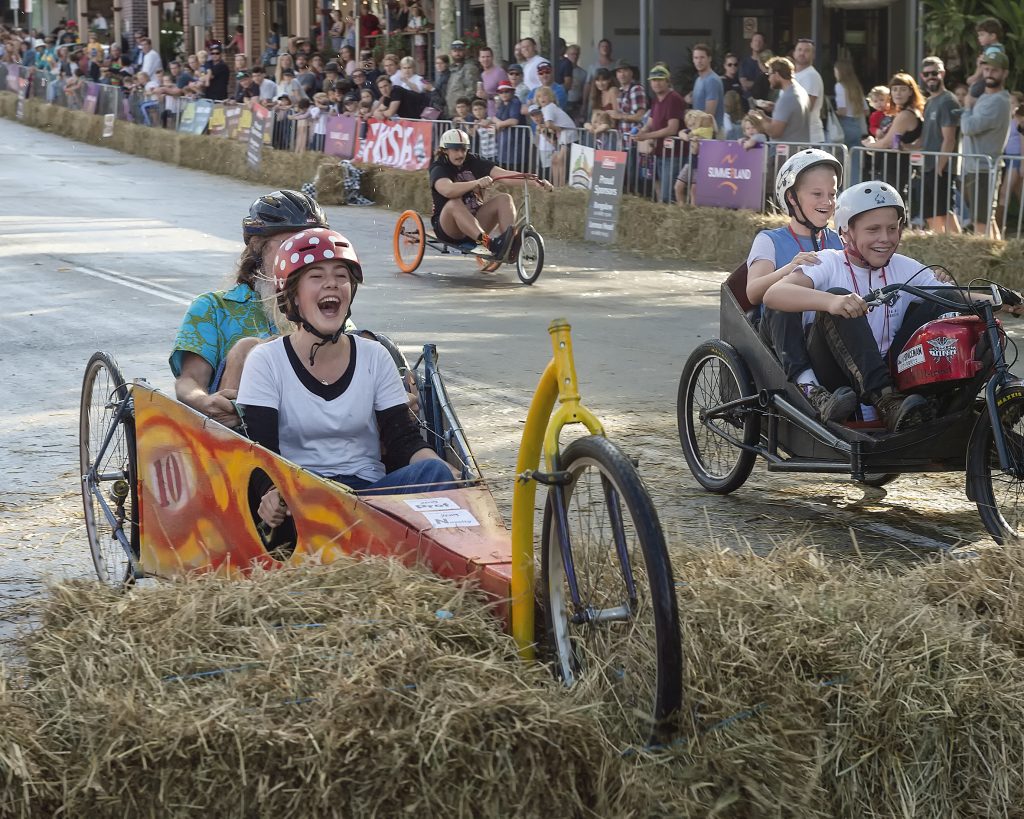 I know, right? Sounds great, but who is Billy? And where in blazes do I get one of his carts?
Billy carts were often originally old timber boxes on wheels pulled by goats, hence, billy cart. Today, racing carts are sometimes passed down through the generations in local families or inherited from friendly neighbours. Others are handmade and purpose built, with varying degrees of finesse and success.
But if you are about as handy on the tools as a former Prime Minister, never fear! The Men's Shed in Bangalow is here to help you with woodworking and basic mechanical engineering skills just in time for the Billy Cart Derby. The Shed have worked with Billy Cart Derby scrutineers (amazingly, all carts are inspected for safety prior to racing) to develop a 'build your own billy cart' template and kit, all to correct Derby specifications. All you need is some paint, an enthusiastic young person or two, and a bit of time, and you'll be flying down the main street come September in your own rocket racer. Brown pants recommended!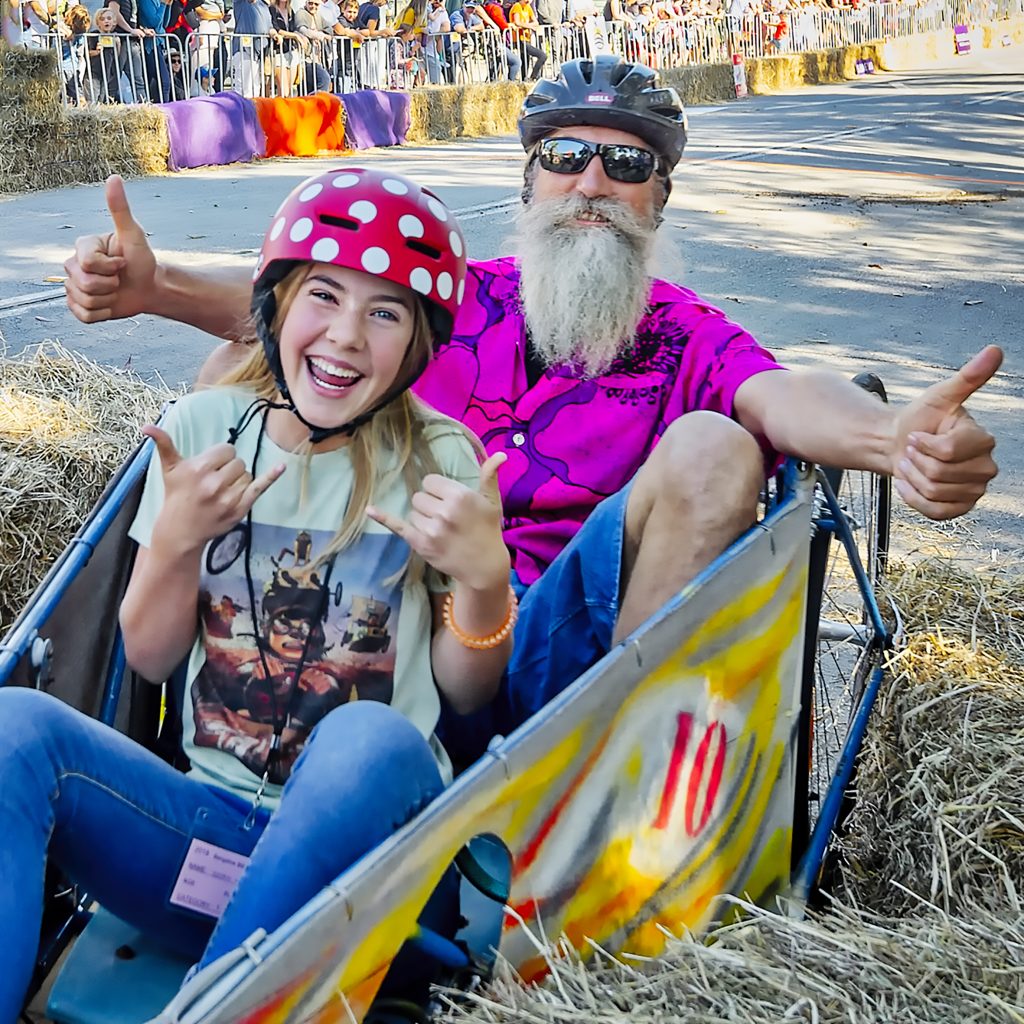 "The Men's Shed is keen to assist any father or granddad who wants help making a racer for a kid," says Shed president David, who can be contacted on 0403 899 225. "The cart can be ordered from the Shed whose members will prepare the kit. The family can then come and personalise the machine with their own colour scheme etc."
The Derby coincides with the Bangalow Public School annual fundraisers called The Pit Stop, offering fair rides, activities for kids, food and more, making Derby Day an unforgettable outing for the whole family. See you at the starting line, Sunday 18 September.
Find out more bangalowbillycart.com.au