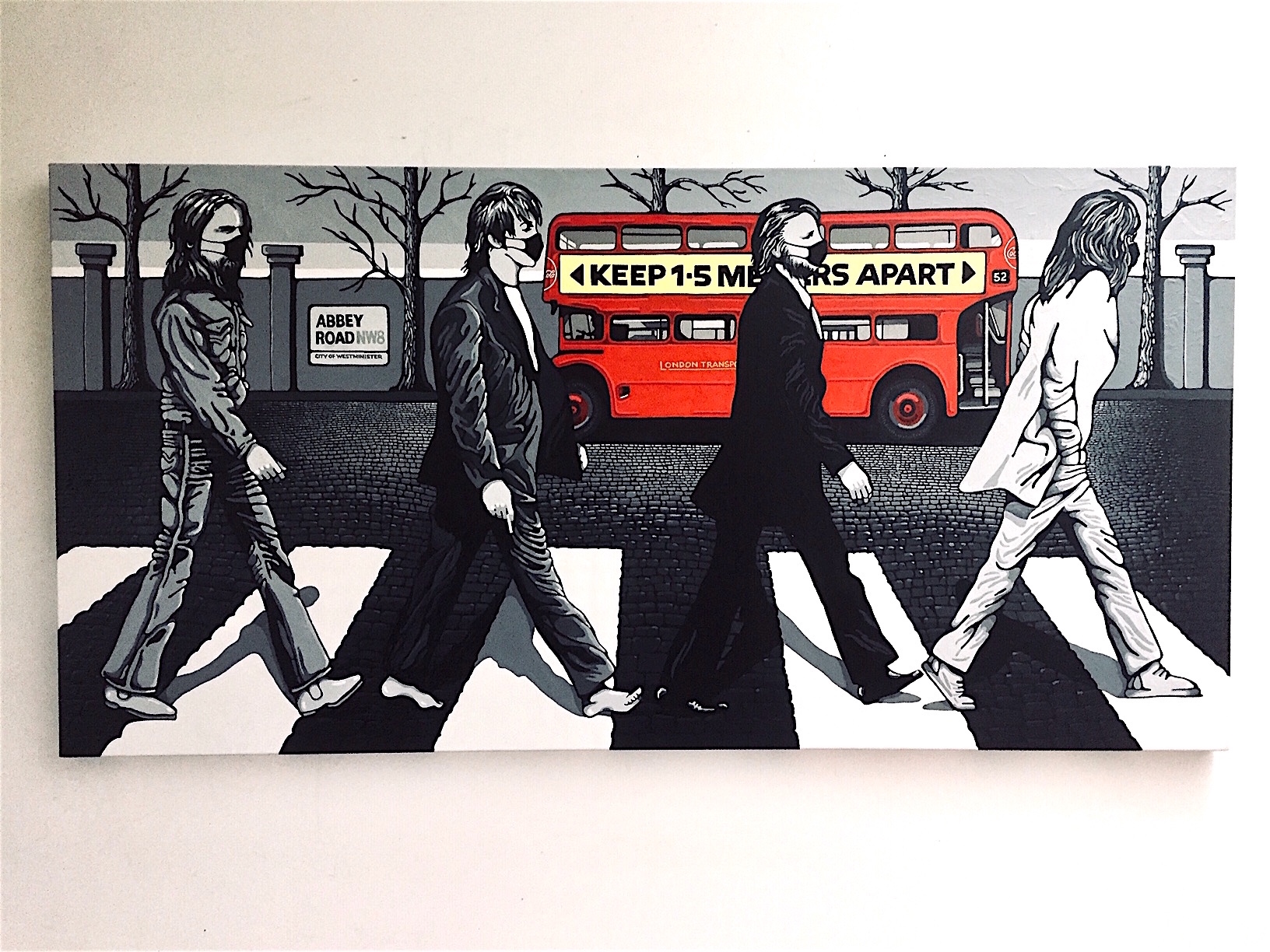 As the rest of the country is engulfed in a third wave of the ever-evolving coronavirus, 2479 residents experience their first real taste of the dreaded 'Rona'. With symptoms ranging from mild to debilitating, these insights show the many faces of the virus in our community.
Terry's Christmas story
Santa delivered more than a few presents to our house on Christmas Day. Along with my wife, Trish, and myself, 22 family members contracted COVID at our Christmas lunch…we couldn't blame the prawns for that! Cases were gradually revealed over the next few days, with symptoms being mild or non-existent. Everyone was vaccinated, and no one arrived at our house knowingly having symptoms. A few family members work in retail, and it is likely a customer or staff member shared the love a little too enthusiastically and handed it over with their credit card. I am immune-compromised, and after 15 days, I still test positive, despite being invited out of isolation by Government text at day seven. My symptoms returned, and I have re-entered isolation (at the time of writing) to wait it out. Our initial symptoms included fatigue, headaches, raspy throat and elevated temperature. Later symptoms are mainly fatigue and a mild, chesty productive cough. COVID is a nuisance, but only because of vaccines. Without the vax, it would be disastrous. Aided by an abundance of information out there, most vaxxed people have little to fear. Good old common sense is the best antidote for dealing with COVID, the same common sense that led to getting vaxxed in the first place. Terry
The isolation of COVID
My initial reaction to testing positive was OH SHIT! Because I had only done a test two days previous (it did feel a little like a pregnancy test but had more chance of wind pollination, ha ha!) At first, I felt dirty, my house felt dirty. I thought: God, I don't want anyone to know about this and I will just hide. Then I thought… when have you ever hidden from anything? So, no, I am loud and proud and one of the cool COVID kids now. The first 72 hours was the worst. I experienced a tight chest, was clammy, had night sweats and extreme tiredness. I had a very congested chest due to previous asthma and chest infections. I have to say, I was a little afraid. I couldn't breathe properly, and living on my own was of a concern to me. I am vaccinated twice over. Now due to me having had COVID, I have to wait six weeks after feeling well and having a negative test to be eligible to have my booster shot. Being in lockdown is one thing. You can still go out for a walk, to the beach and exercise. Being in total isolation is another. The most challenging part of having this at home is being alone. I live in a small studio, and it feels very isolated. The days are long and the nights even longer. The hardest, I think, was Saturday morning… it's market day, and it's my favourite day of the week. But the unconditional love and support from people in our community has been amazing. Angela and her team at the Bangalow Pharmacy delivered medicine to me, and friends delivered food and supplies. Pip from the Bangalow Cellars did a delivery for the Irish medicinal needs… Andrea
Parenting with COVID
My husband tested positive first, so he isolated away from the rest of the family in a separate room. With young children who don't understand, I quickly started to hope I would get it (as bad as that sounds) so that I didn't have to isolate with them for seven days while also trying to keep them away from their dad! I tested positive the following day, and the kids (aged one and five) after that. Our main concern was that we had been at a small gathering a few days beforehand, and we felt tremendous guilt about possibly exposing our friends (some with other health issues). Community support has been nothing short of amazing. Every person we told offered to bring us food, we had soup and brownies left at our door, and my lovely mum did our groceries for us. The kids were only very mildly unwell, but my husband and I were quite unwell for two to three days; fevers, chills, shakes, sweating, sore throat, headaches… which is made 100 times worse with having young children around that still need to be fed, supervised and entertained. My sense of smell is still a bit intermittent. My husband works in the hospitality industry and generally works a lot over Christmas/New Year, so, as unwell as we were, it was nice to have some quality family time together. We are double vaxxed and will be getting our booster shots when we are eligible. I support vaccination and believe we need to do what we can to protect those who may be more susceptible to suffering complications from the virus. Lucy.
Preparing for the inevitable
I sort of had in the back of my mind that I was going to test positive as it's been years since I had a cold, so for being sick at this time of year I was thinking maybe it was COVID. I didn't really panic, I just went and got tested at Byron Hospital. For me, it was a light head cold with nasal drip causing a tickle in the throat. I got onto the Betadine gargle, so no sore throat and no temperature but I was sneezy for a couple of days. My ears got a bit blocked and lost smell and taste, and I guess still nearly three weeks later I'm slowly getting my taste and smell back. But overall, the main symptoms lasted, say, five days. The only scary part was wondering how sick I was going to get, basically the unknown and all the hype we have endured over the past two years.
I am double vaxxed and get a booster in March. I am not antivax in any way. I'm alive today because of childhood vaccinations like most people. I have underlying health issues as far as I had a heart valve replaced last year also a section of lung removed, leftover from cancer I had 10 years ago, but generally I live a healthy lifestyle. There was no stigma with having COVID, I told everyone I had been in contact with, and they were sorry, but not upset with me whatsoever. The only challenge was being isolated as I live alone and food was an original worry but people rallied for me. It was fairly easy, really. I was just happy it was a mild event but I still worry when I go out and about as people are so blasé not wearing masks. Blah, blah. It's very frustrating. I also got a call from a triage nurse the same day a doctor from Bangalow Medical Centre informed me I was positive. The nurse took all my details and said I would get a phone call everyday as I was in the high-risk category but I got absolutely no support or calls from anyone. Name withheld.
Sarah's Sydney souvenir
We'd just returned from Sydney after visiting family over the Christmas period, where we no doubt picked up COVID. We came home to our very small rental in Bangalow, a three-bed villa (which also doubles as my husband's office – he sits in the corner of the lounge room). The living areas are open plan but there is minimal opportunity for proper flow through ventilation. One of the biggest challenges for us was attempting to isolate family members in such a small house, but also trying to look after our younger family members (and three cats) when both of us tested positive and were feeling at our worst. My husband was the first to test positive, followed by me and then shortly afterwards our kids, although we all knew we had it before we had our PCR tests back because we'd driven back from Sydney while my husband was at his most infectious. Although we did make an effort to isolate him when we got home, it really did feel a little bit hopeless! I work at a local hospital, and throughout the pandemic I assumed I'd contract COVID through work, but ironically it was Sydney that got us in the end! Sarah