In alphabetical order:
Alan Hunter, Byron Alliance Team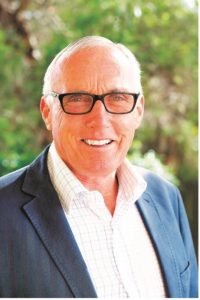 Byron Alliance has been put together to build on my belief that we can achieve much more by being respectful and acknowledging the contribution that a diverse group of focused individuals without political influences can achieve. My nine years on council have given me the insight into what it takes to achieve great results in a heavily bureaucratic environment. The bypass, the bus terminal, railway park, many of the shire roads and issues around holiday letting, affordable housing, and environmental planning are all major outcomes that have been addressed during my time on council, but we need to be more focused on the waste from poor or uninformed decisions from people with political agendas.
My team are strong community members, and each bring their own individual strengths to the table for a better and more balanced council. Byron Alliance includes Sue Stirton, a Brunswick Heads business owner and mother of two daughters, Bruno Filippello, a former corporate executive now living at Coopers Shoot with his wife and young family, Rhett Holt, the youngest of the team operating his own business in Byron Bay, and myself. Together we are going to do what's best for Bangalow and the Byron Shire.
Asren Pugh, Labor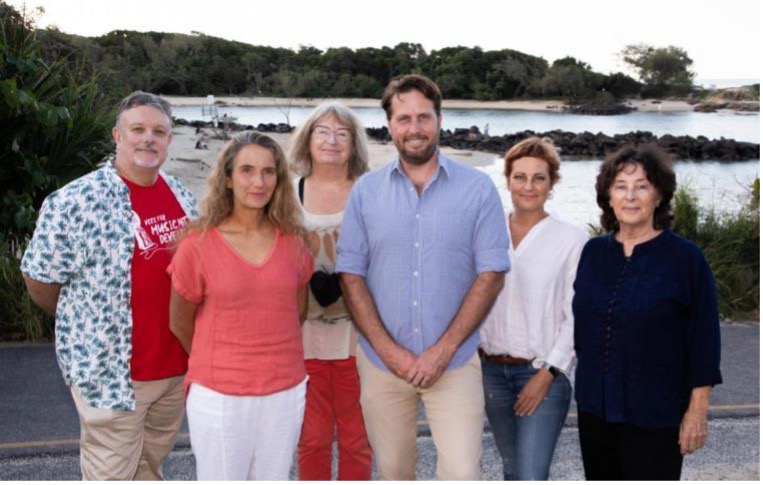 Monika and I moved back here with our children Miles and Sia 8 years ago. Our kids go to Bangalow Public School and went to the amazing Children's Centre on Raftons Road. I love our little village of Bangalow as a great place to live and work. It is a very special place and we need to keep it that way.
I will prioritise getting funding for the community proposal to use the rail corridor for biking and walking from Rifle Range Road through to the showgrounds. A safe way for kids and families to get to school and sports grounds away from the main roads. Working with Peter Doherty, a founder of Bangalow Koalas, we will establish a Koala Plan of Management for the hinterland. We will support the community push to get NBN upgrades for businesses and residents, and campaign to build the Bangalow Pool after so many years.
We need a council that is better at the boring stuff, that is responsive to the community, transparent, makes quicker decisions and gets the funding we deserve from state and federal governments for roads, paths and playgrounds. I need your support to create a council that works for you. Vote Asren Pugh for Mayor and Labor for council.
Michael Lyon, Byron Independents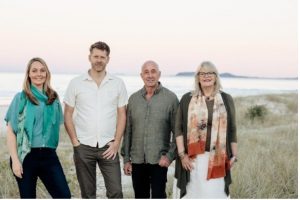 Our team, the Byron Independents, are united in our desire to solve the housing crisis and to protect and enhance our natural environment.
We have the current Mayor, Michael Lyon, who has been pivotal to Council's efforts this term, utilising his business and financial skills to address the backlog of infrastructure issues like road repairs, drains and building and improving public facilities and amenities.
At number two on the ticket is Women's Village Collective founder Sama Balson, a fierce advocate for housing security in the Northern Rivers.
Former Councillor Peter Westheimer brings great experience including 17 years on Council's Biodiversity Committee, which this year picked up a State award for its Biodiversity Conservation Strategy.
Councillor and co-founder of the Mullum Community gardens, Jeannette Martin has delivered some fantastic outcomes this term including the recently approved Natural Burial Ground. Our team are pragmatic, compassionate representatives with a genuine care for community wellbeing.
For the next term, our commitment to housing justice is clear. On the environment, we will prioritise funding for biodiversity actions with a major emphasis on regenerating all watercourses shire-wide and the mapping and connection of key wildlife corridors.
In Bangalow, we are committed to bringing the Village Plan, the local people's vision for the town's future to life and investing in the pedestrian and cycle links the town needs and deserves.
Democracy. Bah! when I hear that word I reach for my feather boa!

Allen Ginsberg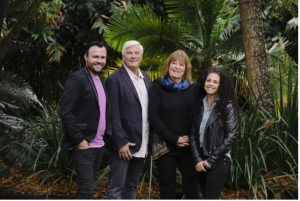 Bruce Clarke, Byron Shire Action Group
Byron Shire Action Group is a team of progressive independents committed to ensuring a better future for all Byron Shire residents. Mayoral candidate Bruce Clarke is a lawyer, local government specialist and environmental strategist with high-level management experience.
Joining him on the ticket are diplomat, journalist and corporate communications strategist Julie Meldrum, cafe owner Gary Deller and small businesswoman Janine Khosid.
The team is committed to genuine and respectful consultation and collaboration to increase liveability, which has been significantly reduced due to the burden of increasing tourism on a small rate base. An overarching goal is to gain external funding for the entire Shire, including to help implement the objectives of Bangalow's community groups and Place Planning Committee.
"Our priorities in Bangalow include increased connectivity in the village as well as with other areas in Byron Shire, peripheral parking, preservation of its North Coast Federation heritage and its surrounds, improved infrastructure, long-term and secure accommodation, and increased recognition and support for its vibrant arts community. With better governance and smart leadership, we will see our home maintain its heritage, character and values while adapting to future demands. Everyone deserves better from Local Government
Cate Coorey, Community Byron Team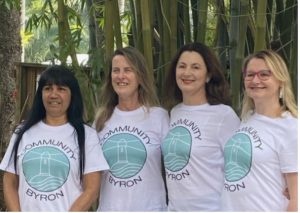 The Community Byron team will protect our unique Shire for all. Leading the team is Cate Coorey, a Mayoral candidate and experienced independent councillor with a proven track record. Over the last five years she has resisted inappropriate development, and recently moved Council to declare a Climate Emergency. She is supported by Delta Kay, Bronwyn Morris and Kim Goodrick.
Delta is a well-respected community leader and Arakwal Bumberbin Bundjalung woman who is passionate about sharing culture and protecting Country. Bronwyn coordinated the Clean Up Australia event in Mullumbimby this year and is training to run workshops for Resilient Byron. Kim has advocated for affordable housing and for the enforcement of zoning, particularly with respect to Short Term Holiday Letting (STHL).
The main priorities of Community Byron are social and affordable housing solutions, supporting evidence-based planning, land regeneration and protection, promoting ethical and sustainable businesses, and advocating for a balanced approach to tourism that we can live with but are not overwhelmed by.
For Bangalow, we support maintaining its heritage character, timely accessibility repairs and upgrades, the lowering of the speed limit at the Rifle Range Road intersection, the creation of a shared bicycle/ walking path along the old railway line, and the Bangalow swimming pool plan.
Mark Swivel Team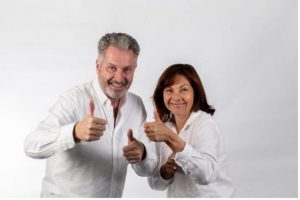 A group of five independents, led by community lawyer Mark Swivel, will be running for council on the platform of competence, community and collaboration. Joining Mark Swivel are Dr. Meredith Wray, a tourism expert and long term local, Evan Anderson and Venetia Scott, who are both small-scale farmers committed to building the local food movement, and Xavier Hanckel-Spice, a young lawyer helping to defend the most vulnerable in the community.
"I'm running for Mayor to make a contribution to a community I love. Byron Shire has issues needing urgent attention, from affordable housing and sustainable tourism to environmental protection and better public transport. And fewer potholes! Together with my running mate, Meredith Wray, a newly minted Bangalow resident, we have the competence and the enthusiasm to help realise practical, principled outcomes," says Mr Swivel. "Meredith is an expert in sustainable tourism (with a PhD to prove it) and brings real understanding of Bangalow's special position, and its particular needs. Voting for her will mean greater recognition from Byron Council of issues around visitor management and the provision of services."
Duncan Dey, The Greens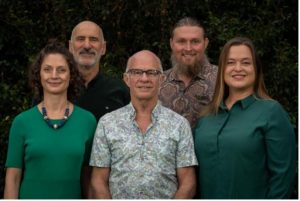 The Greens work to four principles: ecological sustainability, social and economic justice, grassroots democracy, peace and non-violence. This term, we'll focus on climate action, housing, and transparent open government.
Duncan Dey is running for Mayor. He's served twice before as a Councillor and is committed to protecting natural environment, our neighbourhoods and communities. As Mayor, he'll speak to "the machine", not for it. Current Deputy Mayor Sarah Ndiaye has unfinished Council business to carry forward. Her energy ranges across working with the Arakwal People, improving cycleways, roads and parks, and more. Matt O'Reilly has tracked Council for years and understands planning. He'll put community and environment first, including into our planning documents. Kate Coxall is a social scientist and activist. She has enormous capacity and will adapt her skills to the range of challenges a councillor faces. Ian Cohen was the first Greens MP in NSW parliament and is a champion of environmental and social causes, globally and locally.
Bangalow has its own special CBD flavour and that should be preserved. Growth has overrun capacity on Bangalow's roads. We support making cycling easier and safer within Bangalow, and making the Rifle Range / Lismore Roads intersection safe for school kids.